Back to Blogs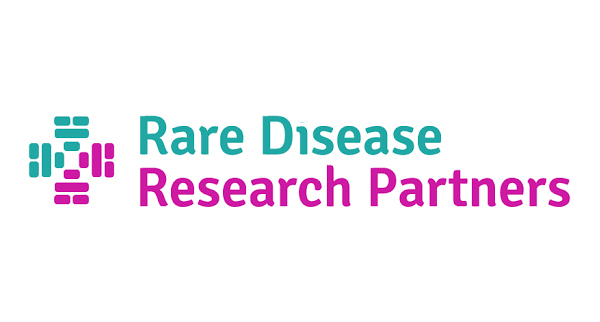 Why RBW is funding research into the mental health impact of a rare disease diagnosis
When my mum was diagnosed with Primary CNS lymphoma, a rare cancer that starts in the central nervous system, the diagnosis shook our entire family.
We thought we had seen the back of her cancer battle. She was over 10 years in remission from a rare Non Hodgkins Lymphoma and we had let our guard down.
Mum displayed some odd neurological symptoms, so we visited the hospital she was sent home from this visit and the symptoms put down to 'most likely had a TIA or mini stroke'.
But the symptoms persisted, and a second hospital admission concluded a stroke – BUT she still wasn't getting better. She was getting worse.
She now couldn't communicate or walk, things were going downhill very fast. I fought tooth and nail for a CT scan – this showed legions of the brain would not be explained by a stroke – it was our worst fears, a brain tumour. A battle then ensued for a brain biopsy to find out what was going on after weeks of back and forth we finally got a diagnosis.
We were 'lucky' this was a fast rare disease diagnosis. Like with many other families the burden to fight for diagnosis is often left to patients and their families. Personally speaking, this bit broke me and the journey to treatment hadn't even started yet.
Once we had a diagnosis, the focus was on my mum's physical health, and rightly so. Mental health and emotional support weren't prioritised during the complex treatment plans. And while I understand why healthcare systems focus on a patient's physical health, in the case of my mum and so many others, proper mental health support would have made a dramatic improvement to their quality of life.
The progressive nature of rare diseases coupled with a lack of clinical research and understanding can result in a significant drop in quality of life for sufferers.
In response to this ongoing issue, RBW has announced that we will be funding, in full, clinical research in partnership with Rare Disease Research Partners. The research will provide much needed insight into how a rare disease diagnosis can affect the mental health of the patient, their family and carers.
The results will be published in the second half of 2021 and in this piece Dr Tom Kenny, CEO at Rare Disease Research Partners, and I will answer some questions on why RBW has chosen to focus on this area now.
​
Why is this research so important to you?
ET: As a business, we've always wanted to "give back", and this is the most relevant, most immediate way of impacting the patient populations that our clients serve. On a personal level, I've experienced a parent dealing with a RD diagnosis and going through such a traumatic experience as a family was incredibly tough. Despite the amazing medical care, the diagnosis and treatment were made more difficult by a lack of psychological support.
DTK: The people affected by rare and complex diseases are a small, often forgotten group. People with a rare disease might be identified soon after birth or spend years being pulled from one bit of the health system to another. However, whatever their experience before a correct diagnosis, things change for them irrevocably at the moment they are diagnosed with a rare disease. This moment stays with those affected for the rest of their lives. When this key moment is handled well, the positive impact can be large and far-reaching. I hope this research helps every moment of a rare disease diagnosis to be handled well.
​
What are your goals for this research and who will it serve?
DTK:My goal for this research is to draw together the existing evidence in a way that can be used by healthcare professionals to support patients, their families and caregivers at this critical moment. To best serve the families affected by rare diseases, we must first support healthcare professionals by giving them a clear, concise, consolidated collection of the current evidence and best practice. I also hope that wherever this is not possible, we can bring clarity to the research that could be done to fill in these gaps in knowledge.
ET:If this research can help just one family, one patient, have a better quality of life, then it will all be worthwhile. The hope is that our clients will be able to benefit from a clear guideline on how to support their patient groups better psychologically, in an impactful and straightforward way.
​
Why have you chosen mental health, when physical health is normally the key area for concern at the point of clinical diagnosis?
DTK: Precisely because the focus at the moment of diagnosis is often overwhelmed by concerns about physical health. It is too easy for the psychological impact on a family receiving a life-altering diagnosis to be overlooked. There is no health without mental health and the psycho-social strain has lasting impacts on all the individuals affected.
ET: I've experienced first-hand the need to get this part of rare disease support right. From a practical perspective however, RBW isn't a pharma company and isn't pretending to be one. After much consideration, we wanted to put our budget towards an area where we could have the most positive impact for patients, in a way that's equally applicable across all rare diseases. And in turn an area that we – as non-clinicians – can understand and empathise with.
​
How do you anticipate this research will help patients and their families?
DTK:We see many harms inflicted on individuals and their families that could have been lessened with support during the process of receiving a diagnosis. Families struggle, relationships break down, engagement with treatments wane and broader contributions to society suffer. These are the things I hope we will make a difference to.
ET:If one family can have an easier road that mine did, then that's a win as far as I, and RBW, are concerned.
​
Why do you believe this research is vital right now?
ET:After discussions with a range of clients, it was clear that a number of companies were interested in doing this research, but simply never had the time or the budget as other clinical priorities came first. The timing is right too – there are needs not being met, and we're eager to support the industry not just by finding amazing people, but by helping amazing people do amazing things.
DTK:Great psychological care does not have to be expensive, complicated, or require complex equipment or medicines, but it does have to be there. While there is a basic human desire to support others in need, many healthcare services miss doing the basics because these aspects of care are less tangible and difficult to measure. I hope that we can draw together practical steps that every service that delivers rare disease diagnoses can implement.
​
How will you ensure that this research project is not a one-off for RBW?
ET: RBW has committed to submitting a proportion of our revenue from all rare disease clients back into funding vital research. Once this research has concluded, we'll be looking at what we can take on next. The whole business is so proud to be a part of such an important project, and we're all more driven than ever to do great work for our rare disease clients.