Back to Blogs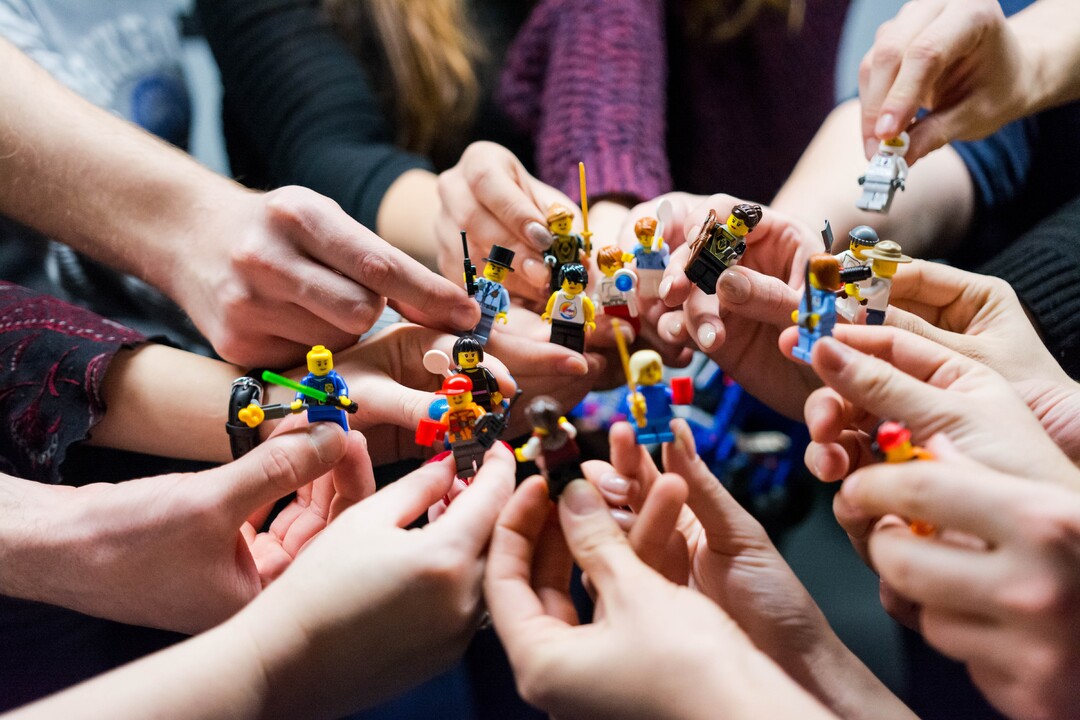 You've opened a new office! Now how are you going to maintain your company culture?
​Expanding your presence in a new region is an exciting time for your business. It's also a nerve-wracking one. As well as getting in place all the operational essentials to power your new team to success, you want to ensure they fit seamlessly into your existing culture.
Our Co-founder and US lead Nick Rapley shares his experience in expanding business operations to new geographies, focusing on the central importance of company culture.
​
At RBW, we have just opened our newest office in San Diego – our first West Coast presence and third expansion in four years for our US business. Here are three things I have been thinking about as I prepare to support the establishment of our new team and integrate it into RBW's culture.
1. Location, location, location
The life science industry is moving towards a hybrid approach to work and this very much goes for its recruitment partners too. While RBW has supported a flexible working model from its inception, this doesn't mean physical locations should be neglected. The way we use our offices is shifting, becoming predominantly a place for collaboration and relationship building rather than sitting at a desk, behind a screen. This makes office environment, layout and location more important than ever in supporting company culture.
Selecting the right location can bring you closer to (potential) customers, helping your team to build relationships and their professional networks. For our new San Diego office, we chose a location downtown, close to where the new biotech hub at the waterfront is being built. It's great to know that once the development is finished, potential customers will be just down the road.
Within the office itself, uses of space that were once just 'trendy' – like standing hot desks and informal brainstorming spaces – are now essential to the new reality of time spent in the office, which is more focused on collaboration.
Once you've decided that the hybrid work approach is right for your business, establish this early and plan accordingly. On the virtual side, you need to have the right apps and tools to support the communication style dictated by your culture. If highly dynamic and collaborative team meetings are a priority, be sure that your video conferencing software has the right features to allow everyone to take part. If open communication and flat hierarchy are your behavioural hallmarks, online whiteboards might help your team take these habits virtual.
2. Hire on values, not lines on a CV
Being prepared for flexible working also means you are able to seek talent further afield. Make your recruitment strategy flexible, so you can approach a wider pool of candidates and be selective in picking the right fit for the team. A new team member doesn't have to meet every technical competency or CV 'checklist item' to make a great addition. For example, when I first hired our now US Director, Sam Murphy, we spent less time talking about sales figures, and focused more on our values, workplace culture and our overall outlook on life.
Communicating openly and championing growth (both professional and personal) is a key part of RBW's own culture. In both our existing offices and our new ones, we actively promote this through team meetings which include 'open mic' style sections of the agenda for everyone to contribute.
We also believe that hiring on values tends to lead to a more diverse pool of candidates, with all of the benefits that brings. It's a well-known fact among business leaders thatmore diverse teams perform better, because they benefit from a wider range of different perspectives. New perspectives and ideas will help evolve the business, which is usually the point of opening a new office in the first place.
3. Take your best advocates with you
Those first few hires are crucial to putting your new office on a winning track. Often, this starting team is not all new hires but partly (if not wholly) made up of existing team members. Mobilising people with a long tenure at your company to join the new office can help make sure a true embodiment of your values is there from inception. This comes from including employees of all levels, who bring their own unique insight to all operations across the business. It's imperative to make sure that new offices don't become forlorn outposts, and instead benefit from the great company culture you have already nurtured.
Maintaining company culture is always an ongoing process in a new office. That said, there are certainly some moves you can make to ensure that a new team in a new location are off to a good start. From practicalities like location and IT infrastructure, to ways of working that put your values into practice, this begins before the office doors even open. Taking a proactive and thoughtful approach as part of your wider expansion strategy can help ensure that growth doesn't have to come at the cost of culture. Follow our company page on LinkedIn for more updates on RBW's growing US team!
​
​
This article originally appeared on LinkedIn