Back to Blogs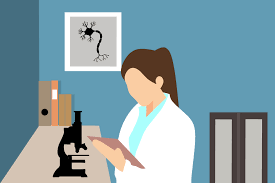 Clinical Research Associates - From a Recruiter's Perspective
​Context
It has been just over a year since I joined the life sciences industry as a clinical operations recruiter. The time has truly flown by and my perception of the market is changing day by day. Joining RBW Consulting has enabled me to adopt a much more personal approach to my clients and candidates. I wanted to share some reflections of what I have learnt along the way and how prospective employers can retain their headcount and attract new staff members within their clinical operations department.
CRAs
This article will focus on Clinical Research Associates (CRAs) as this group of individuals worldwide have been in the highest demand within clinical operations. This is especially since the pandemic and the changes to work/life balance that rocked all sectors in almost every industry. CRAs are the bridges between sponsors and sites, working at the coal face of clinical trials, ensuring data is collected efficiently and cleanly. They hold an integral position whose significance will never be subdued so long as clinical trials are running.
Without CRAs, industry clinical trials simply could not operate and despite their indisputable importance, many CRAs feel unrecognized, unappreciated, and unchallenged in their positions. It is becoming less and less common that you find a CRA that enjoys travelling, monitoring, and report writing for extended periods of their career. Most of the 'career CRAs' have transitioned to freelancing where they are paid higher rates and can dictate the amount of flexibility they have in their professional and personal lives.
Of course, CROs and sponsors need CRAs to ensure the timely delivery of their studies, but how do you keep each CRA happy with their development prospects whilst also maintaining enough headcount to keep the department running smoothy? It goes without saying that not every CRA can be promoted to a Lead or CTM position without disrupting balance internally, so what methods can employers utilize to maintain a happy workforce within clinical operations?
Reflections of a CRA
My conversations with CRAs frequently center around company transparency, flexibility, and varied progression routes. Often, when approaching a CRA, I find myself discussing growth opportunities, salary, and reduced travel/monitoring visits are vital to gain their attention most effectively. In a post-pandemic world, not many individuals want to travel extensively whilst also feeling underappreciated, underpaid, and underdeveloped.
Furthermore, it seems the studies themselves are taking a backseat as a driver for change, CRAs in full service models especially feel as if the role remains unchanged no matter what indication they are working with. However, there can still be some preference towards certain therapeutic areas and early phase projects to gain exposure to interesting trials and more complex protocols. Fully outsourced, single-sponsor models are also very attractive for CRAs who enjoy working on less protocols at one time, having consistent team members, and remaining informed on a products overall development. That being said, other CRAs see the benefits of working in full service models that can be more advantageous to their career plans. This is because Full Service departments often have better access to development programs, as well as allowing for increased international study exposure or the chance to showcase their ability to manage different protocols and sponsors simultaneously.
Methods to attract new CRA staff
My clients who have been most successful in attracting CRAs to their workforce, do a number of things very effectively. The most significant of which include: tangible growth opportunities, exceptional work culture, and reduced travel/site visit frequency. Secondary reasons may include competitive salaries, sign-on bonuses, varied responsibilities, international study exposure, stable working environments, exposure to blockbuster drugs/biosimilars, interesting sponsors, recognition, and attentive line managers whom trust their workforce, delegate tasks, and don't micro-manage employees.
Growth opportunities
When discussing tangible growth opportunities, this can mean a number of things. Not every CRA wants the traditional CTM route and do not enjoy the thought of coordinating a series of trials. The option to move into other career paths such as people management, site activation, or to different departments altogether such as programming or medical affairs is more attractive than a single route towards trial management. It gives CRAs more control, better options, and more excitement to work their way towards a potential new career. I think it also gives CRAs faith that the company they could work for genuinely puts development first, that they have room for said growth, and value their employees contributions to research.
Regarding growth, some tools to a hiring manager can implement in an interview discussion that go a long way is examples of quick progression internally, open discussions about a departments current team and growth prospects, and realistic timelines of how to get there. During interviews, hiring managers need to prioritize explaining in detail how growth works internally, examples of growth in their team, and the logical timelines it takes for CRAs to achieve new positions within the company. Good training and onboarding schemes are also very relevant to this conversation. If hiring managers made development feel attainable under their guidance and mentioned this unprompted during an interview, I feel there would be more contract acceptance rates across the board.
Company Culture
The next significant reason for moving companies is definitely the work culture. I have seen examples of CRAs accepting lower salaries than they have been offered elsewhere for companies they feel more comfortable working at. For example, smaller CROs or sponsors where there is a family feel culture, respect for their employees, and recognition for their staff tend to be very effective in securing new staff members. Even if you cannot afford an industry-leading salary, CRAs will trust your company if you are able to offer them advantages to their wellbeing. This could include mental health initiatives, multi-cultural work settings, recognition schemes to ensure hard work is rewarded, and consistent pay grades for different team members. In any industry, most people do not want to feel reduced to a number and do want to feel as if their contributions are not only noticed but rewarded by their employers.
Flexibility/Travel
Last but not least is the flexibility conversation. Many CRAs entered the position under the pretext that travel is unavoidable and frequent; often between 50%-75% of their role. Still, what else is often unavoidable is burnout. Life changes, people start families, or begin other commitments that benefit their overall quality of life. CRAs do not want to dedicate their life to their company and after a while, that drive or flight home becomes more and more exhausting after a long day on site.
I am sure many companies and hiring managers have experienced CRAs who no longer want to travel so much. Perhaps this is even part of the reason that CRAs want progression opportunities. I find that the site management tasks themselves are very enjoyable for many travelling monitors within clinical operations. That being said, if there can be increased flexibility, it is always appreciated by CRAs working for small and large corporations.
Some of the most effective methods to employ to decrease travel include the following: regional monitoring visits, lower visit frequencies, and better people management. Not every company can employ regional travel opportunities without the headcount nation-wide, but where possible, perhaps introduce more remote and risk-based monitoring visits where possible. Additionally, smaller CROs seem to have a lot of success where the visit frequency is between 4-6 per month on average as opposed to the 8-9 which seems to be the industry standard.
People management and metrics
For companies that do not have the structure to alter their visit frequency, metrics also seem to be a frustration to many CRAs. This is where great people management comes into play. Not all aspects of the role should be data driven and when possible, should take into account individual projects as opposed to a metrics sheet. Many CRAs appreciate the need for metrics and the strategy behind metrics-based models, but also want to feel like their company value quality over quantity. If CRAs are being sent on 'unnecessary' site visits simply to fulfil a monitoring plan, this often becomes a venting point during our conversations.
Summary
To summarize, CRAs within the industry need clarity on key differences that make one company distinct from another to feel comfortable making a transition. Many feel as if their role does not change much no matter which company they work for, so interviewers need to sell what makes their company unique to secure the services of a talented CRA. As life begins to open up during the post-pandemic world, who knows how these motivations will change over the next two years. I hope this article was useful for companies to understand how they can better attract CRAs in the market.